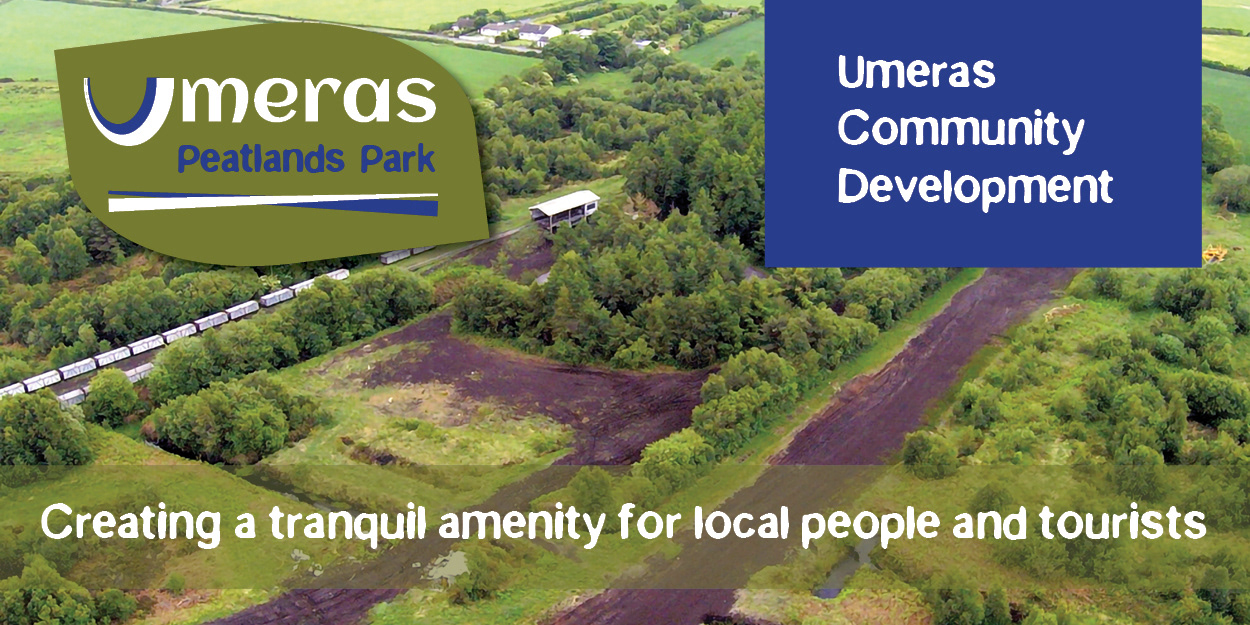 What you can do to support Umeras Peatlands Park?
Spread the word! Check out Umeras Peatlands Park on Facebook, Instagram and Twitter.
Our not-for-profit group aims to raise €5,000 to co-fund a feasibility design study.
Can you help? Please contribute to our GoFundMe page, it will make a big difference.
This is a collaborative community project, so please share your ideas for the park.
Email umerascomdev@gmail.com