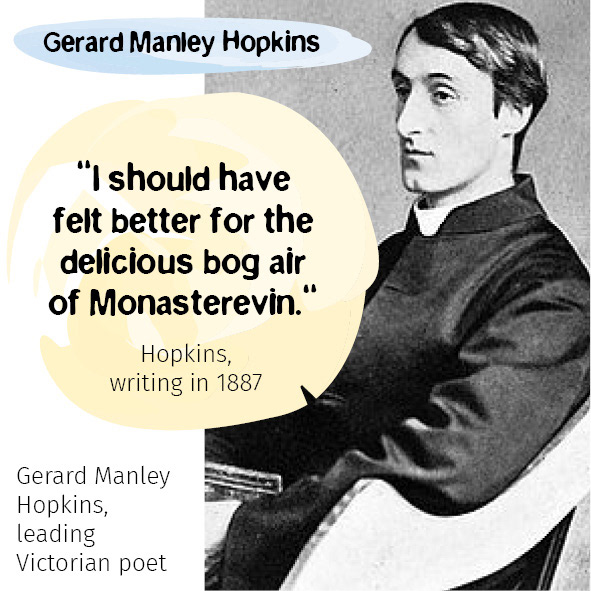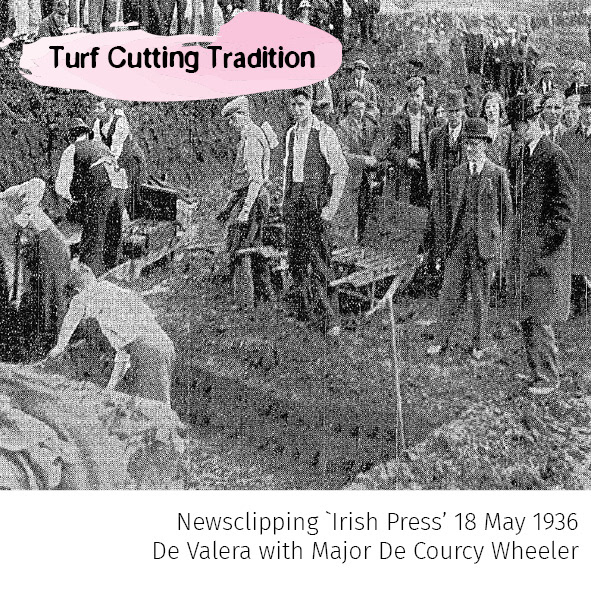 The famous poet Gerard Manley Hopkins wrote some of his poetry beside the bog, and of Monasterevin he wrote that he spent "pleasant days down in Co. Kildare". 
Hopkins visited Monasterevin seven times, staying with the Cassidy family. Writing to his mother and his friend, English Poet Laureate Robert Bridges, he mentioned the town and surrounding area often, once fondly saying that he was staying with 'kind people at a nice place'

St. Brigid symbolizes both a saint and a Celtic goddess. One of the three patron saints of Ireland, much has been written about Brigid, her performance of many miracles and her gentle treatment of the poor and sick. 
Inextricably linked with Kildare, Brigid's mother was Broicseach, a member of a working class sept located in the Mountrice-Umeras district. Her father Dubtoc resided in Knocknagalla, just outside Kildare.

Protecting traditional peat-cutting at Umeras Bog is one of our aims. The third national turf-cutting championship was held here in May 1936 and attended by Eamon De Valera. This was the same year that the Turf (Use and Development) Act was passed.
The Umeras Moss Peat Company, was founded in 1890, supplying moss peat litter, and also making firelighters from hand-won turf.